Our Federally Qualified Health Center hours are:
Monday, 8:00am to 5:00pm
Tuesday, 8:00am to 8:00pm
Wednesday, 8:00am to 5:00pm
Thursday, 8:00am to 5:00pm
Friday, 8:00am to 5:00pm
Saturday, 8:00am to 1:30pm
Please call our office at (212) 613-0315 before walking in to the Health Center. Current patients will be able to speak to their Provider about medication refills over the phone. For urgent matters especially related to COVID-19, patients should get tested from their nearest Emergency Room or Testing Center.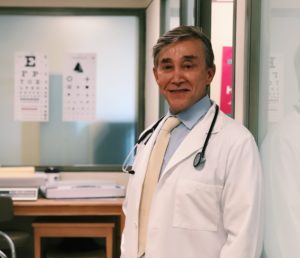 At our Health Clinic, we offer pediatric and adult primary care, Obstetrician/Gynecologist (OB/GYN) services, pre- and post-natal care, and STD and HIV screening.  You can call the Health Clinic at (212) 613-0315 during operating hours to schedule an appointment, or you can make a primary care appointment with Dr. Davis at the link below:

We accept Medicaid and all Managed Care insurances.  If you are uninsured, we offer sliding fees and self-pay options, and we can also register you for Single Stop to determine what state and local benefits you may be eligible for.
After operating hours, the Health Center can also be reached by calling (212) 613-0315.