Dear Covenant House New York Community,
We would like to express our sincere concern for and solidarity with all communities affected by the recent COVID-19 pandemic. We at Covenant House New York are grateful for the thoughtful responses of our government and community partners, as well as our local leaders, in trying to contain this outbreak.
Many organizations in the community have made the difficult decision to temporarily suspend their operations. At Covenant House New York, we remain committed to keeping our doors open 24 hours a day — our youth rely on us to be a beacon of hope and safety — and we are rising to meet this challenge.
We have put a number of measures in place to keep youth and staff safe in all of our programs: increased cleaning measures, social distancing, and closely monitoring youth if and when they present symptoms. We have staggered our staff schedules to minimize risk, while continuing to provide the same high-quality services to youth. This includes innovative new ways to provide programming using remote technologies. We continue to monitor the situation and are prepared to follow directives set forth by city and state government.
We know that this is a time of heightened anxiety for all of us, as we are facing an unprecedented situation that impacts the entire world. It is paramount, however, that we still consider the unique and heightened needs of youth experiencing homelessness at this time. The youth who reside at Covenant House have nowhere else to go. We are their home. And we will continue to be their home during this crisis.
Most importantly, we want to thank you for your continued support of our young people, and hope you will keep fighting for them every step of the way, especially in this time of great uncertainty. Please consider making a donation by clicking 'Donate' at the top of our website.
Together, in spite of this worldwide crisis, we will continue our fight to end youth homelessness.
Sincerely,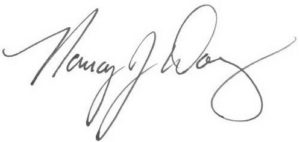 Sr. Nancy Downing
Executive Director