On Tuesday, April 9, a former Covenant House New York resident, Cadet, performed at the Garden of Dreams: Bridge to Your Dreams talent show.  Her performance of Nina Simone's "Feeling Good" blew the entire audience away and brought everyone to their feet in a standing ovation.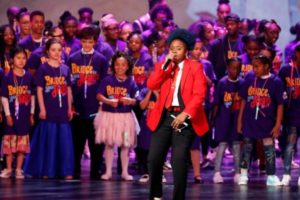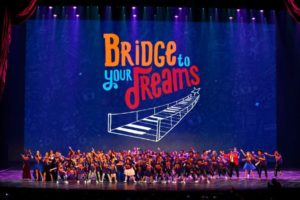 Each year, children and young adults from various Garden of Dreams partner organizations perform on the Great Stage at Radio City Music Hall.  This event gives children and teenagers the opportunity to celebrate their voices and talents in front of thousands of inspired onlookers.  The Garden of Dreams Foundation collaborates with all areas of The Madison Square Garden Company and MSG Networks, Inc. and brought celebrities to the talent show including the Rockettes and actors Ansel Elgort and Justin Hartley.
Cadet has worked tirelessly over the last several months practicing her performance and attending rehearsals for the event.  We are so proud of her and all the other participants in the Garden of Dreams: Bridge to Your Dreams talent show! Every performance emphasized that everyone, regardless of the challenges they may face, deserves their chance to shine.