This year's Night of Broadway Stars was an incredible success!  On Monday, June 3, we held a gala to honor the incredible young people who have stayed at Covenant House New York and raise money to provide shelter and services to our city's most vulnerable youth.
We kicked off our event, held at the Jazz at Lincoln Center, with a cocktail reception and hors d'oeuvres before the show began at 8 p.m.   Performances included amazing appearances by Covenant House board members Audra McDonald and Capathia Jenkins, as well as other prominent members of the broadway community.  Several moving performances starred or featured residents of Covenant House New York, receiving standing ovations.
In addition to inspirational performances, the beacon of Hope Award was presented to The Marvelous Mrs. Maisel star, Rachel Brosnahan.  Longtime Covenant House supporter Jim Burke and Covenant House Board of Directors member Doug Blagdon were also honored at the event.
By the end of the evening, Night of Broadway Stars had raised nearly $2 million for young people experiencing homelessness.  Thank you to all the youth, entertainers and staff who made this evening possible!  You can read more about the stars who performed at Night of Broadway Stars here.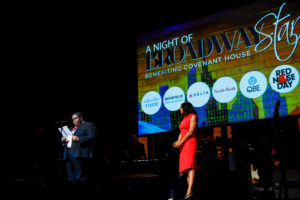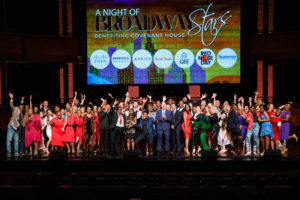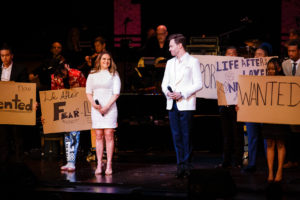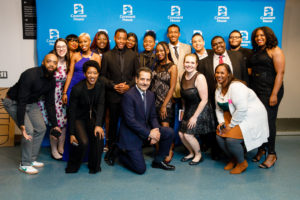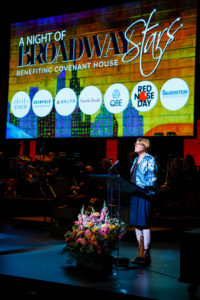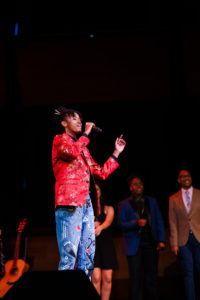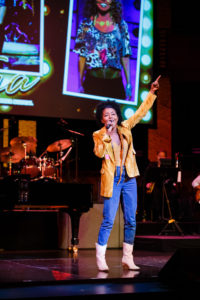 For more photos of this awe-inspiring evening with some of the biggest names in Broadway, check out the Facebook album!