This year, we were honored to host some of Comic Relief's senior leadership for a "Mural and Munch" activity at our site!  Comic Relief organizes Red Nose Day, an organization whose mission is to end child poverty by supporting programs that keep children safe, healthy, and educated.  We celebrated Red Nose Day on Thursday, May 23 by painting small canvases and enjoying snacks at Covenant House New York.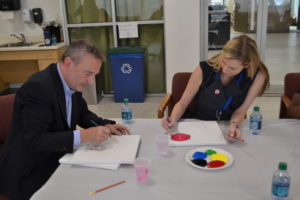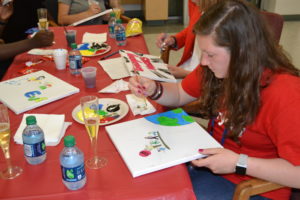 A few residents joined the individuals from Comic Relief in painting canvases, which were pre-stenciled and came together to make a larger mural.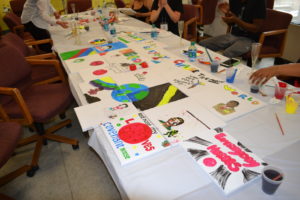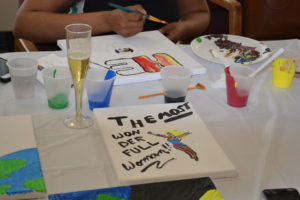 We're so thankful for our partnership with Comic Relief and look forward to participating in Red Nose Day every year.  Richard Curtis, British screenwriter, producer, film director and co-founder of Comic Relief, spoke about the impact of Red Nose day on Jimmy Fallon.  Click here to watch!