On Friday, March 22, 245 participants in the Sleep Out: Young Professional Edition raised over $500,000 for homeless youth.  That's over half a million dollars going to housing and supportive services for youth facing homelessness across the nation.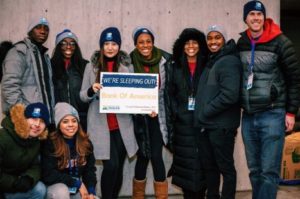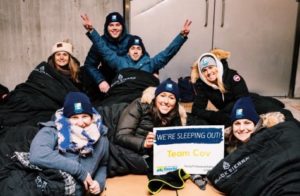 Sleep outs aren't about pretending to be homeless.  At Sleep Out: Young Professional Edition, participants had the opportunity to learn more about the roots of youth homelessness, hear stories from individuals who have experienced it, and raise awareness about how to advocate for homeless young people.
Sleep outs are more than just spending a night on the streets. They're about ending youth homelessness through education, compassion and advocacy.
For more photos of the event, check out our Instagram post.