Volunteering takes many forms at CHNY. Sometimes people join us for a one-time event, other times we are fortunate to have volunteers work with us for many years. For volunteer appreciation month, we interviewed Patrick Pacheco, a longtime volunteer who has spent years teaching creative writing to our young people.

Patrick is more than just a beautiful writer and creative mind – he has an infectious smile and calming presence. If you ever get the chance to speak with him, we highly suggest you pick his brain!

Thank you, Patrick, for providing our young people the space to explore their imagination, the tools to share their stories and the encouragement to try something new.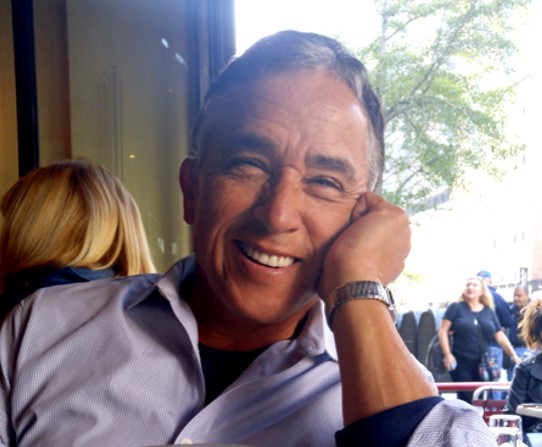 ---
Tell us a little about yourself and your background with creative writing!

I am the son of a New Mexico ranching family. When I was young, my father moved us to the San Fernando Valley of Los Angeles, California and for a time, I studied for the Catholic priesthood. I left the seminary and received an English degree from UCLA.

Upon my arrival in New York in 1972, nearly 50 years ago, I was lucky to get a job at After Dark Magazine, a now-defunct entertainment magazine, which launched me on a career as a journalist. When the magazine folded, I began my freelance career writing for the Wall Street Journal, the New York Times, The LA Times and several other periodicals, about the performing arts, visual arts, design, and social issues. In the process, I had the pleasure of visiting and touring over 55 countries.

Twenty years ago, I met Peter Schneider, a former Disney executive, who challenged me to embark on a number of creative writing projects, which came to include "Waking Sleeping Beauty," a Disney documentary; "MY Life with Men…and other Animals," a co-written work with the Florentine Performance artist, Maria Cassi; a revisal of the musical, "Pal Joey,"; and, most recently, a new musical, "Christmas in Connecticut," which will have its world premiere this November at the Goodspeed Opera House in East Haddam, Connecticut.

What interested you about volunteering with CHNY?

As an arts journalist, I happened to interview Audra McDonald, who is a board member of Covenant House International. I was already familiar with the work of Covenant House because I live at Manhattan Plaza, which is only a block away from CHNY.

When I was young, I was fortunate enough to have encountered a number of generous and full-hearted individuals who gave me opportunities and opened doors which might otherwise have been closed to me or which I might have ignored out of fear or insecurity. Their example taught me to respond in kind to the generations who have succeeded me.

What's one thing that surprised you most about working with our youth?

The level of originality and creativity is awesome once a level of trust is established and they become open to the challenge of writing about their lives, their dreams, their hopes, and whatever else strikes their fertile imaginations.

It can be standup, novelistic, biography, rap, science fiction, poetry, def or otherwise. For example, at one class, I was surprised when a couple of the residents shared their impressive familiarity with the classical myth of Orpheus and Eurydice. Now the subject of a musical on Broadway, "Hadestown," it is about a talented young man, gifted with extraordinary musical powers, who is mourning his young lover, Eurydice, who has been prematurely dispatched to the ancients' version of hell. He is allowed to voyage to the underworld to find and return her to mortality but only under certain conditions.

I was intrigued that of all the stories, they should be attracted to this one. But maybe if you've been in a sort of hell, the hope of redemption or of escape from what is oppressing you must have a strong appeal.

How do you see our young people interact with your workshops? How do outlets like creative writing impact people?

That is always hard to tell. Certainly the hope is that it will stimulate their imaginations and give them the confidence to make practical and consistent steps to fulfill their objectives, however they frame or express them.

Writing under the best of circumstances is very difficult but residents have on their side the time, the opportunity, and the encouragement they receive from staff on a daily basis. Writing can also be a potent form of therapy to call out what may be troubling them.

If you could give yourself one piece of advice on your first day at CHNY what would it be?

To be patient. And just listen.